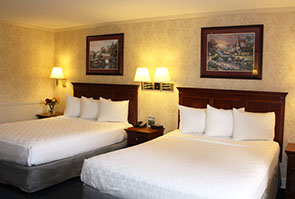 Each of our 42 spacious rooms feature a number of amenities such as free high-speed wireless internet, microwave, mini refrigerator, cable TV, and much more. To book a room or find out more about our accommodations, please contact us today!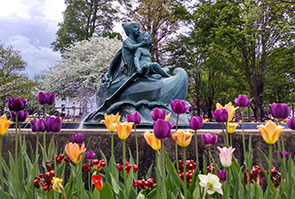 Wellsboro has been rated one of the 100 best small towns in America, and the Sherwood Motel is one of the areas most popular motels. The motel originally opened in 1951, and is located in the middle of Pennsylvania Canyon Country. Guests of all ages can enjoy clean spacious rooms with easy access to a number of exciting area activities, cultural mainstays, restaurants, and outdoor events.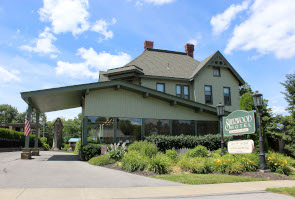 For more information about our accommodations, rates, and room availability, we encourage you to contact us today. We are more than happy to answer any questions you may have, hear feedback about your stay, or help you plan your visit to Wellsboro, PA.
---
Welcome to Sherwood Motel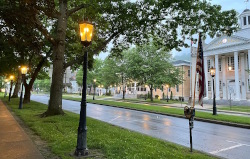 With 42 spacious, non-smoking, and comfortable rooms, the Sherwood Motel in Wellsboro, PA offers the best accommodations. We are proud to be Wellsboro's most popular motel, and a destination for those visiting Canyon Country.
In every room, our guests are provided with a number of amenities including: cable TV, individual heat and air conditioning controls, free Wi-Fi, microwaves,mini refrigerators and more. We serve complimentary coffee, hot tea, and hot chocolate each morning in the lobby from 7:00 am to 11:00 am.
We are located just a short walk from downtown Wellsboro, which features a number of activities and attractions for visitors and residents alike. Our location is only a few hours from many metropolitan areas including Rochester, NY; Buffalo, NY; and Pittsburgh, PA. We are less than an hour drive from Corning and Elmira NY, and an hour away from Williamsport, PA.
We are happy to welcome you to Wellsboro, which has been recognized as one of the 100 best small towns in America.